PGYVC FALL PROGRAMS ANNOUNCED!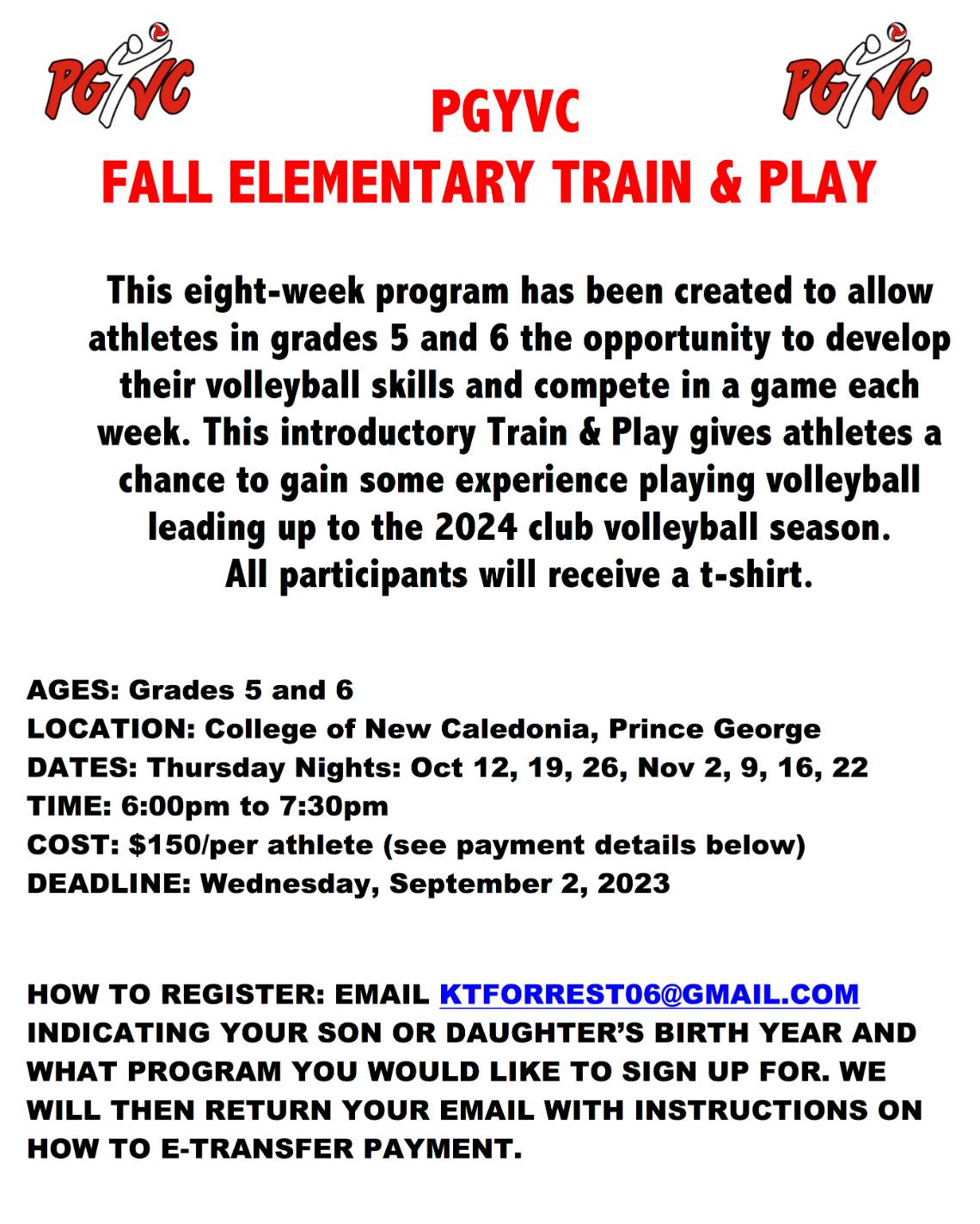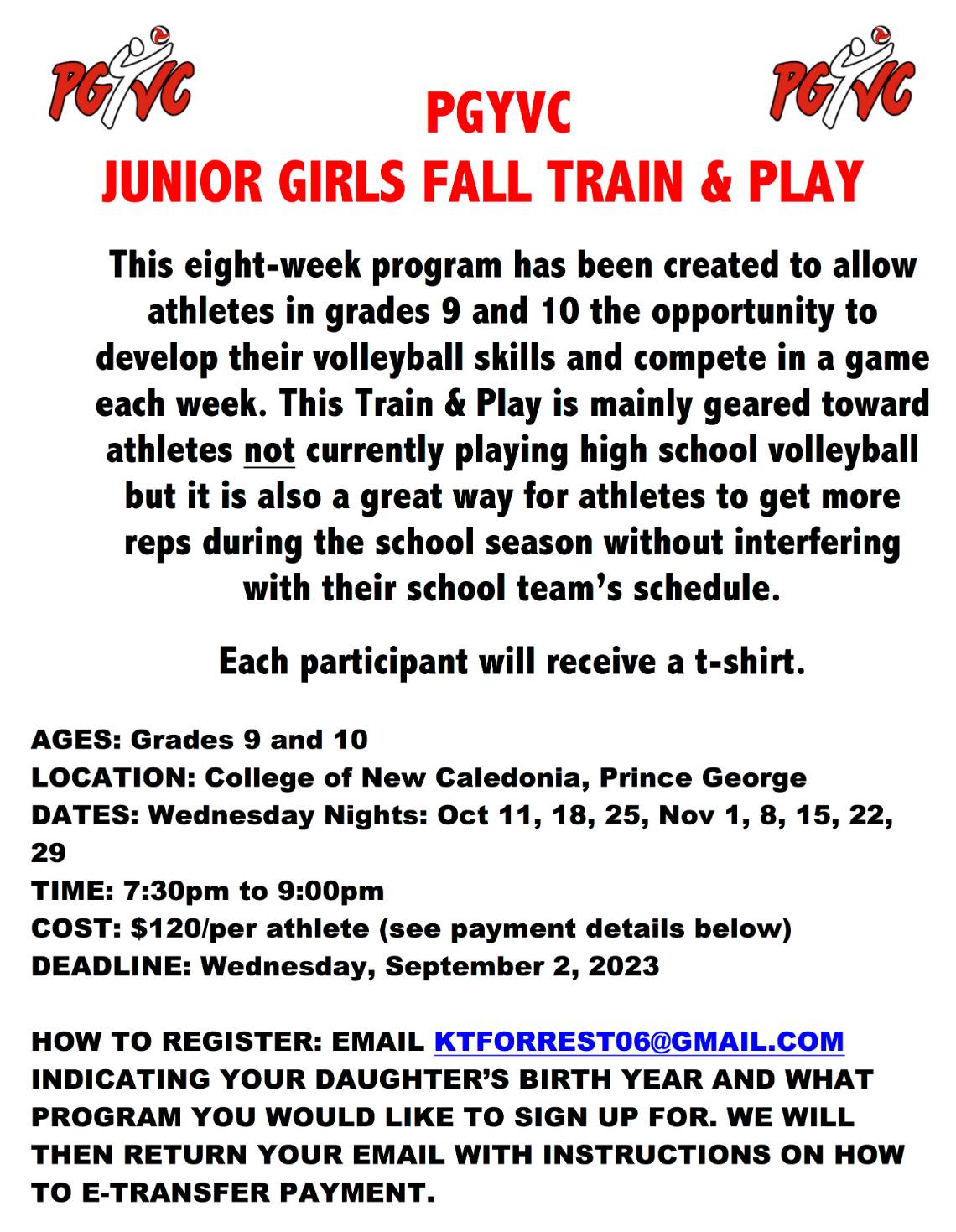 COACHES WANTED!!!
PGYVC COACHING OPPORTUNITIES
Coaches are required for our fall programs:
- Elementary Train & Play: requires one head coach and three court coaches.
- Junior Girls Train & Play: requires one head coach and three court coaches.
The PGYVC fall programs will run for eight weeks during the months of October and November. Sessions are 1.5 hours long, one night per week. The format for each program includes skill introduction and development for 45 minutes each session followed by game play for 45 minutes. The Elementary Train & Play replaced Atomic Volleyball but shares much of that program's guidelines (will be provided to the coaches). The Jr Girls Train & Play was developed to give girls in grade 9 and 10 who are not playing high school volleyball due to the huge number of athletes trying out for a small number of teams in the city but want an opportunity to continue playing. It is also a good way to prepare for club season.
These are paid positions. Coaches will be paid based on coaching experience. All coaches must complete a CRC or have one on file with PGYVC. Coaches are alos required to have completed the following courses: Safe Sport and Making Headway.
Please email us at pgyvckodiaks@gmail.com for more information or if you have any questions regarding these coaching opportunities. The deadline to apply is September 29, 2023.
2024 PGYVC CLUB VOLLEYBALL SEASON - UPDATED ON SEPT 15, 2023
THE 2024 CLUB VOLLEYBALL SEASON WILL BEGIN IN JANUARY. TRYOUTS FOR KODIAK TEAMS WILL TAKE PLACE IN DECEMBER, AFTER THE HIGH SCHOOL SEASON ENDS.
HOUSE LEAGUE REGISTRATION WILL TAKE PLACE IN JANUARY ONCE TRYOUTS FOR THE KODIAK TEAMS ARE COMPLETE.
MORE INFO WILL BE POSTED AS WE GET CLOSER TO THE START OF THE SEASON.
AP ATHLETICS JUMP TRAINING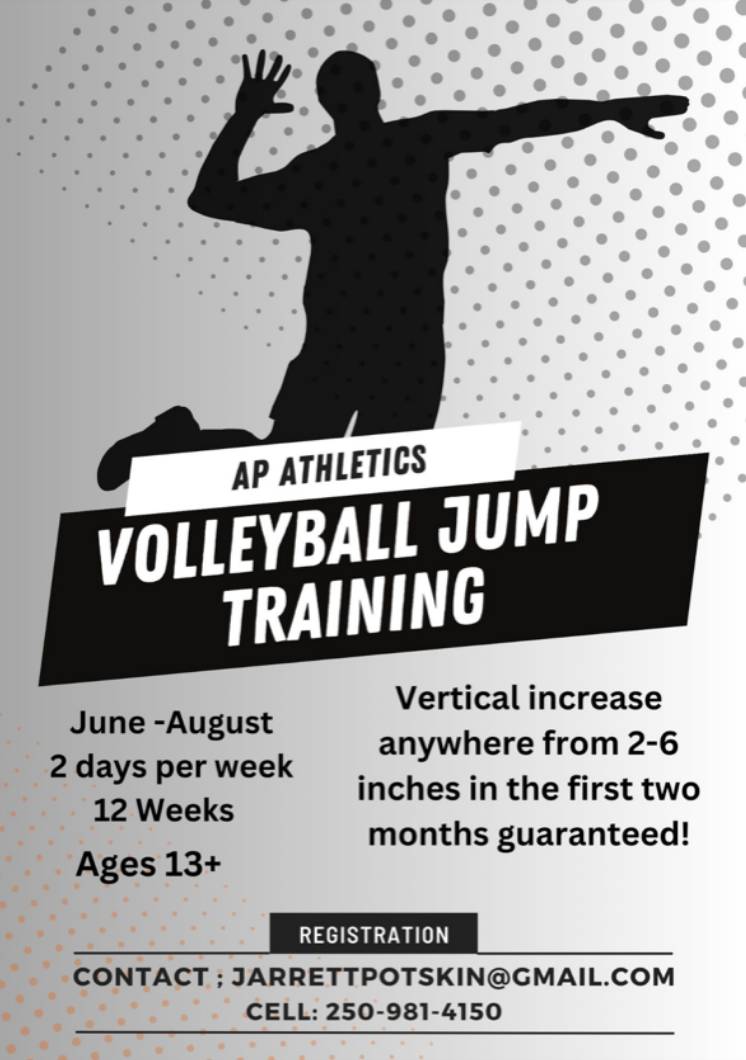 2023 BEARS YEAR END TOURNAMENT