2020 PGYVC CLUB VOLLEYBALL REGISTRATION AND KODIAK TRYOUTS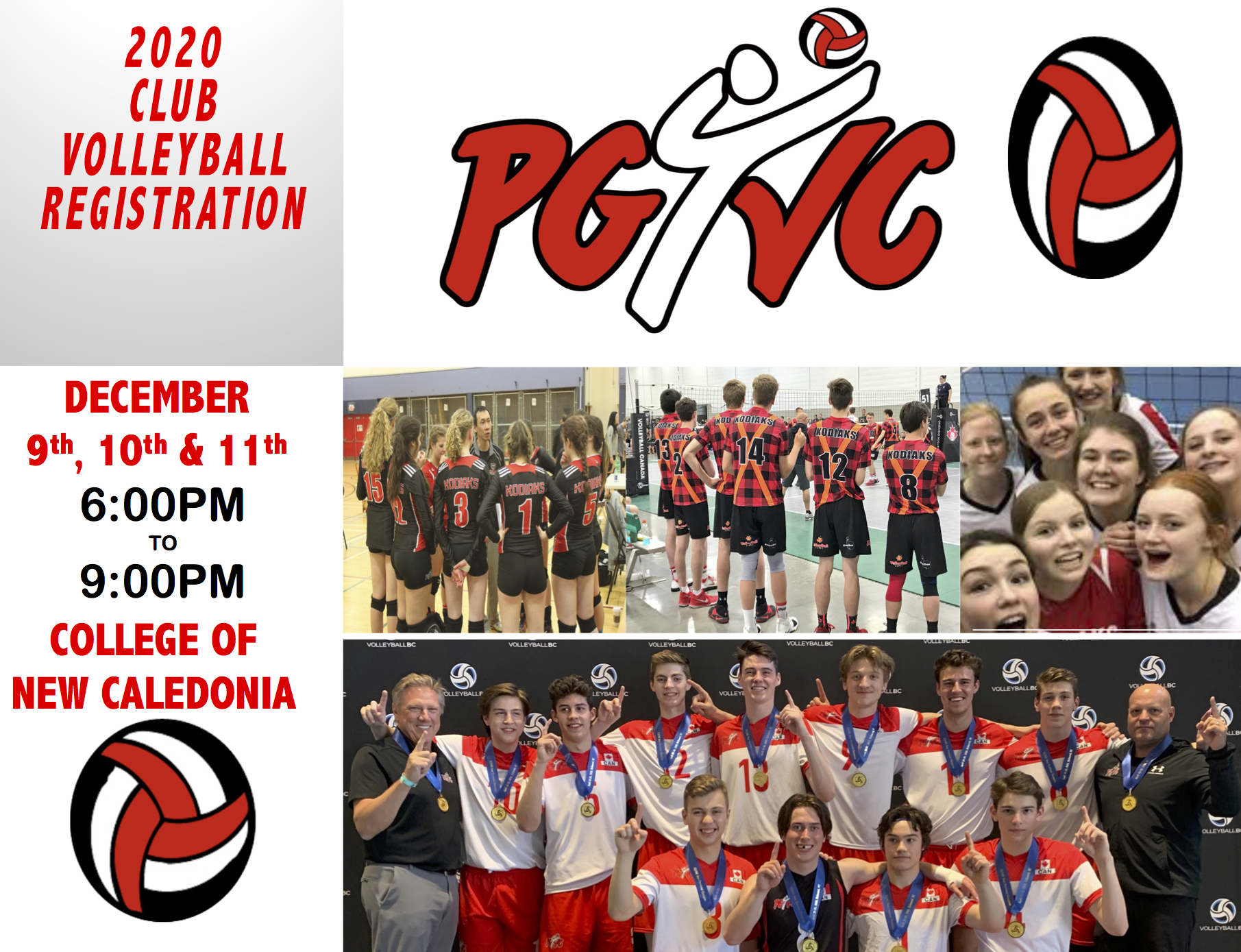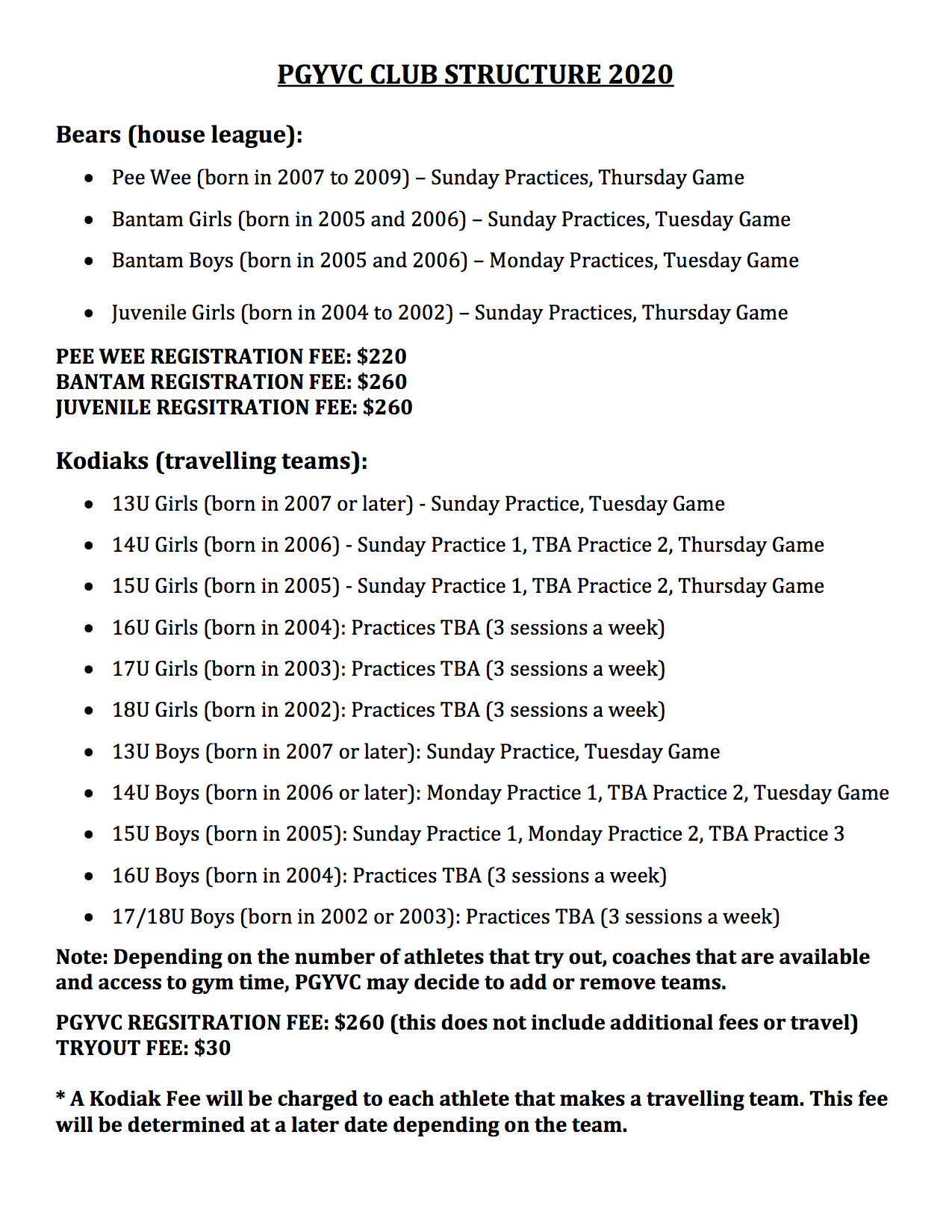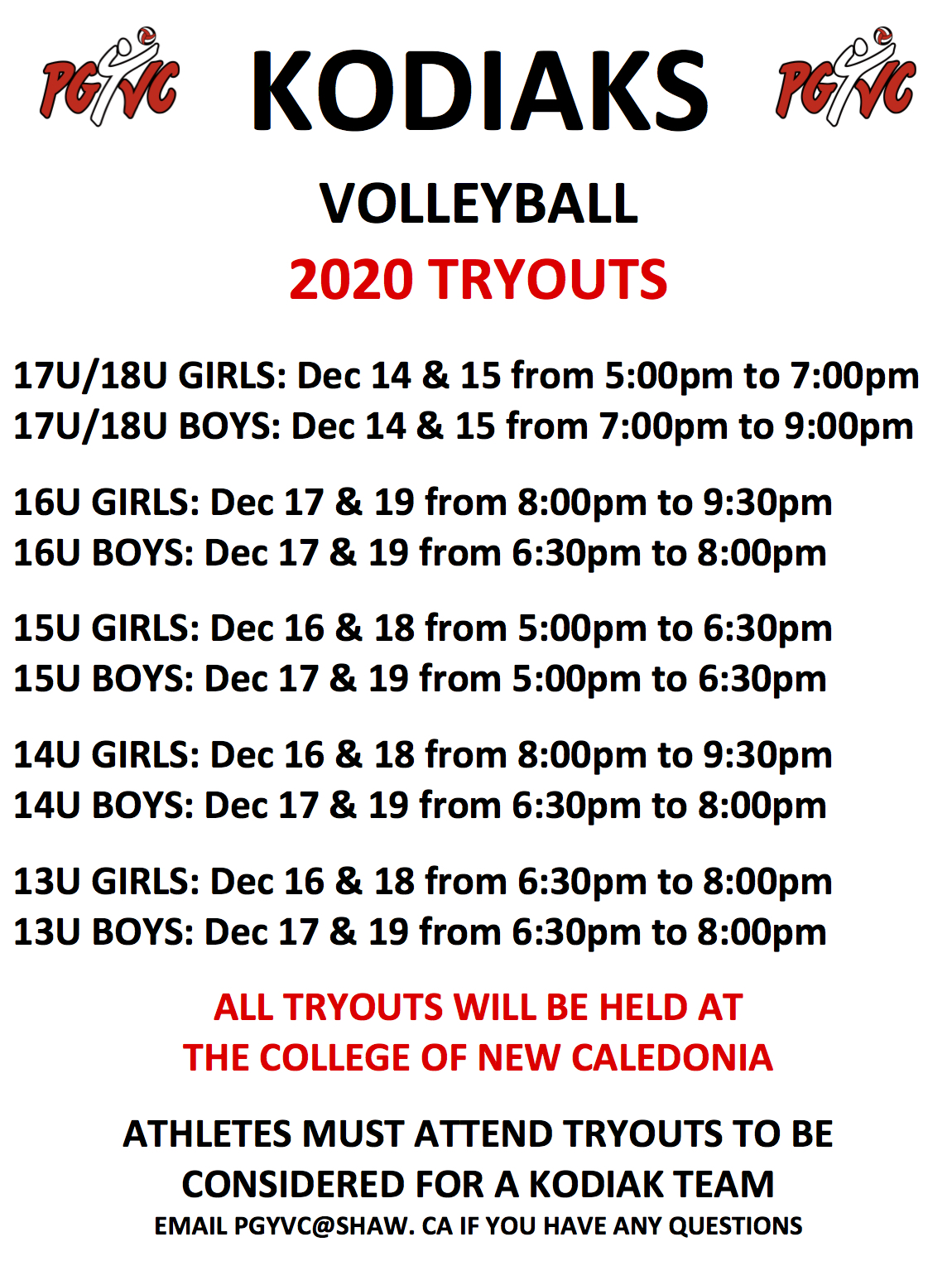 HOUSE LEAGUE COACHES WANTED!!
If you previously played or coached volleyball and enjoy working with young athletes then this is a perfect opportunity for you. Our House League begins in mid January and wraps up in late April with the Bear's Year End Tournament. All teams will have one practice and one game a week. As a PGYVC coach you will recieve club gear, be invited to attend a coaching clinic here in Prince George and recieve support if you are working towards NCCP coaching certification in volleyball.
If you would like to coach in our House League in 2020 please email Kim at kforrest@sd57.bc.ca.
Some Kodiak Head coaching positions are still available. Please email Dan at pgyvc@shaw.ca if you require more information.
VOLLEYBALL BC WINTER ID CAMP - PG
NEW SESSION ADDED FOR 12-14U GIRLS PLEASE LOOK FOR:
"NEW SESSION - 12-14U GIRLS - NORTH Winter Dev Camp" when registering.
2019 Volleyballstuff/Northern Premier Sr High School League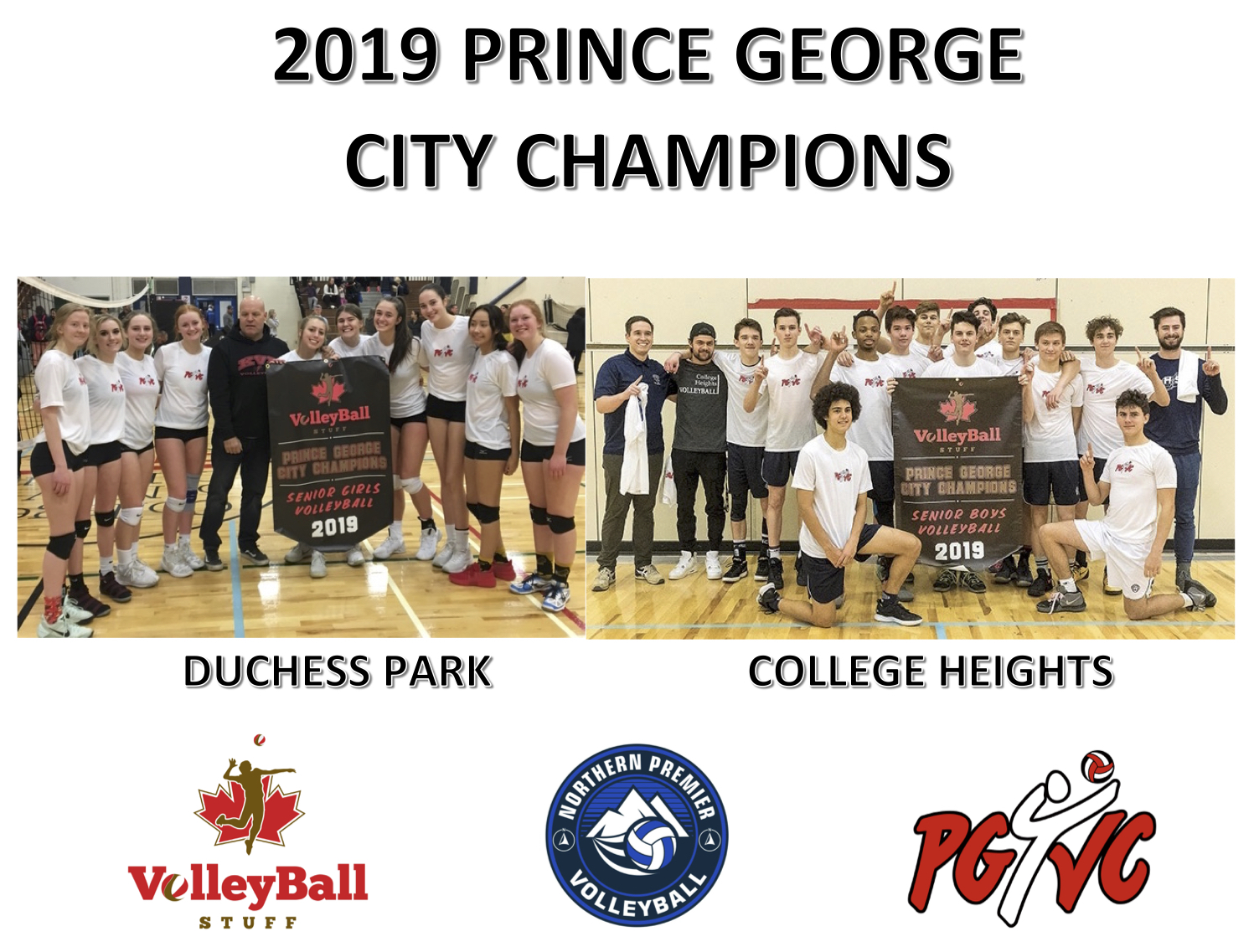 VOLLEYBALL BC FALL PROGRAMS - PG
ATTENTION: THE MONDAY, NOVEMBER 11 SESSIONS HAVE BEEN MOVED TO WEDNESDAY, NOVEMBER 13 AS WE OBSERVE REMEMBERANCE DAY. SORRY FOR ANY INCONVENIENCE.