PGYVC ONLINE SHOP
PGYVC HAS PARTNERED WITH VOLLEYBALL STUFF TO CREATE AN ONLINE SHOP THAT INCLUDES SOME GREAT DEALS ON PGYVC BRANDED LULULEMON GEAR. THE SHOP IS OPEN TO ALL PGYVC ATHLETES, PARENTS, FANS AND SUPPORTERS.
OPEN ONLY UNTIL FEB 5, 2023 SO GET YOUR ORDER IN RIGHT AWAY!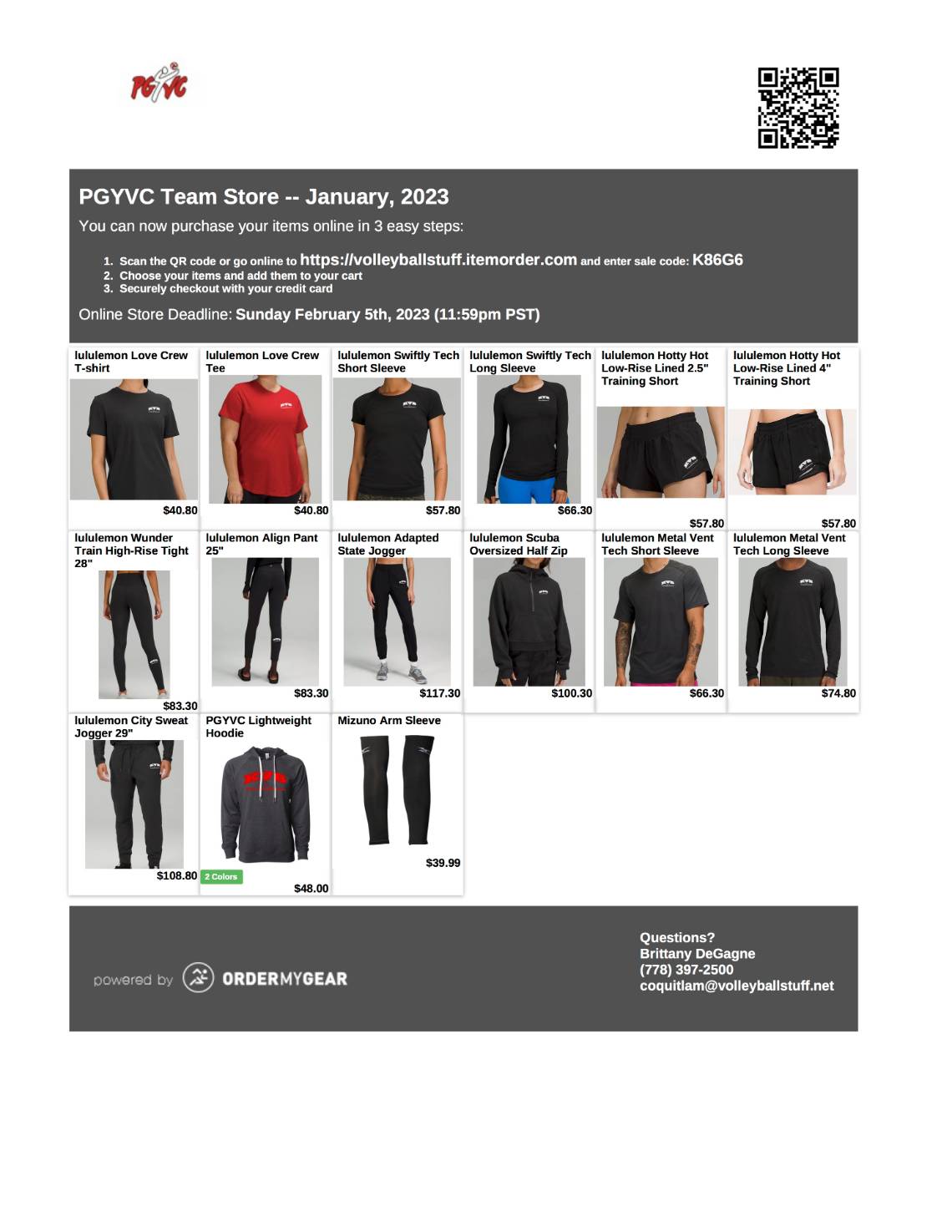 NOTE: THE PGYVC LIGHTWEIGHT HOODIE AND MIZUNO ARM SLEEVES ARE NOT MADE BY LULULEMON.