Kodiak Classic Tournaments 2022
2022 Senior Kodiak Classic - November 4, 5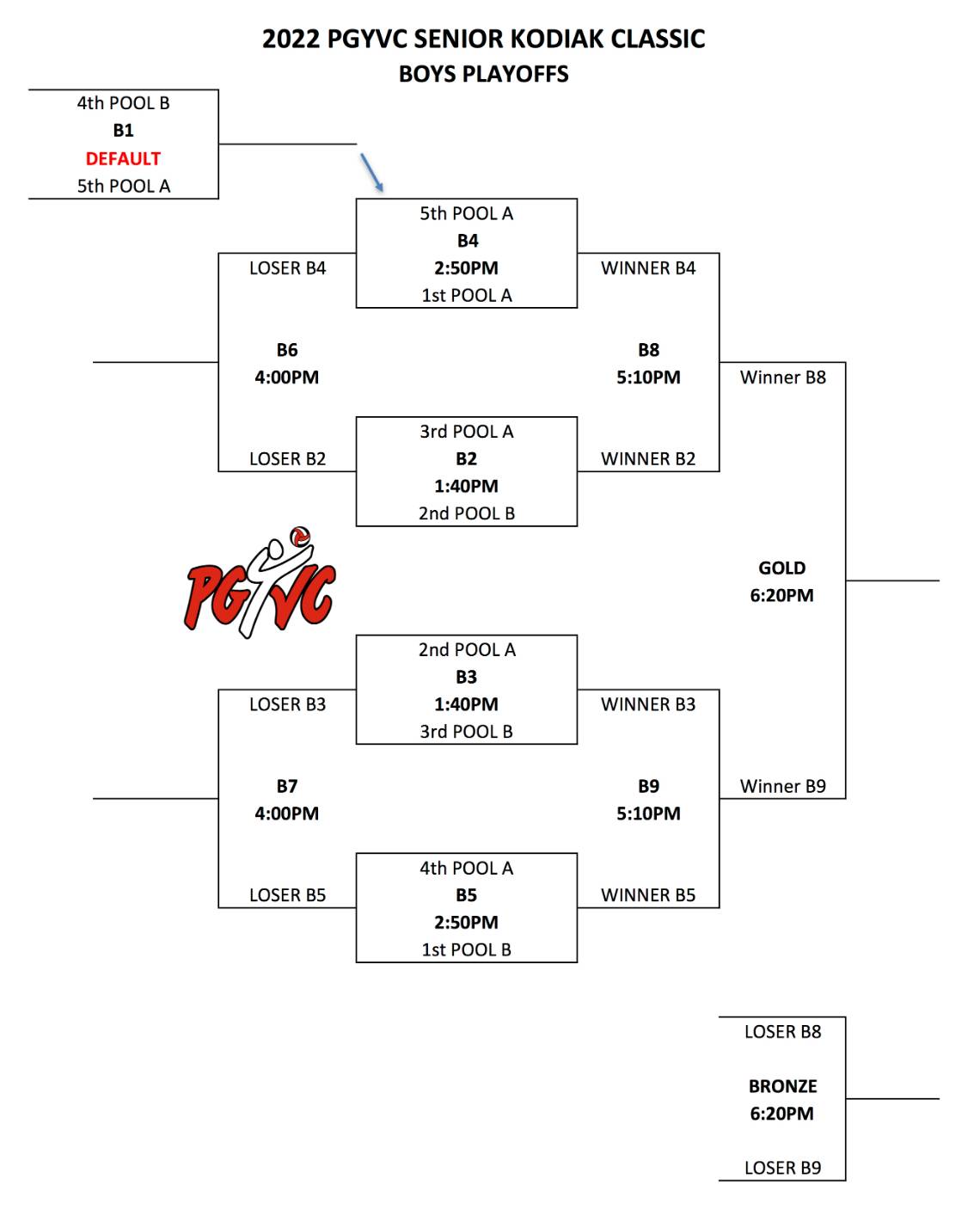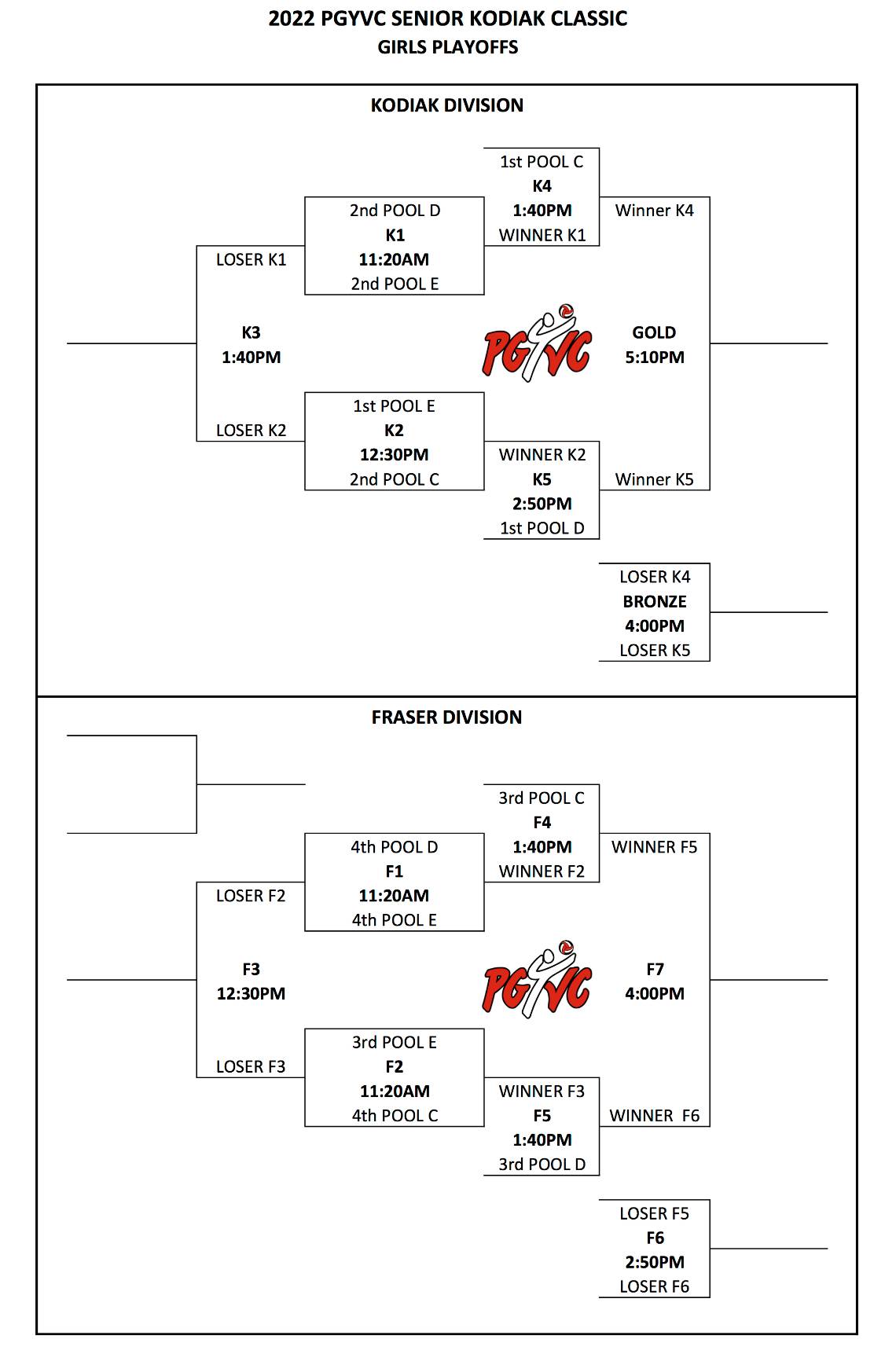 ATTENTION: THE DUCHESS PARK DOORS WILL BE OPEN AT

7:30AM ON SUNDAY. THERE WILL BE NO ACCESS BEFORE THAT TIME.
Entry Fees:
Senior Kodiak Classic - $300/team.
Junior Kodiak Classic - $300/team
Please make all cheques payable to PGYVC . Cheques must be given to the coordinator on the Friday night. If your business manager is mailing the entry fee cheques please email us to let us know.
Locations: College of New Caledonia, Duchess Park Secondary, DPTodd Secondary.
Prizing: Medals for top three in each division, championship banners for the winners in each division.
Allstars: Six allstars and a MVP will be named for Senior Boys and Girls. Junior Boys, Junior Girls and Junior B Girls will have one coach's choice for each team.
Number Of Matches: Each team will play a minimum of five matches.
Match Structure: All matches will be two games to 25 with a third, if needed, to 15. No cap in any game.
Rules: Volleyball Canada rules will be in place at this event. BCSS rules will be used if applicable (field of play, subs, etc).
Minor Officials: Teams are required to provide one scorekeeper for each match. This can be an athlete, parent, friend, etc.
Senior Girls Teams Registered:
1. Duchess Park
2. PGSS
3. College Heights
4. Cedars
5. DP Todd
6. Shas Ti Kelly Road
7. Fort St James
8. Dawson Creek
9. Mackenzie
10. Chetwynd
11. Salmon Arm
12. Norkam
13. PS Ogden
Senior Boys Teams Registered:
1. Duchess Park
2. PGSS
3. College Heights
4. Cedars
5. DP Todd
6. Shas Ti Kelly Road
7. Nechako Valley
8. North Peace
9. Mackenzie
2022 Junior Kodiak Classic Results:
Jr Boys:
1. DPSS
2. DPTodd
3. STKR
4. CHSS
T5. PGSS, Cedars
T7. CHSS B, DPTodd B
Jr A Girls:
1. Dawson Creek
2. CHSS
3. STKR
4. DPTodd
T5. PGSS, DPSS
Jr B Girls:
1. CHSS
2. PGSS
3. Cedars
4. DPSS
T5. DPTodd, Quesnel
T7. STKR, Ft St James