15U Girls Kodiaks Kim - Havin' Fun and Gettin' It Done!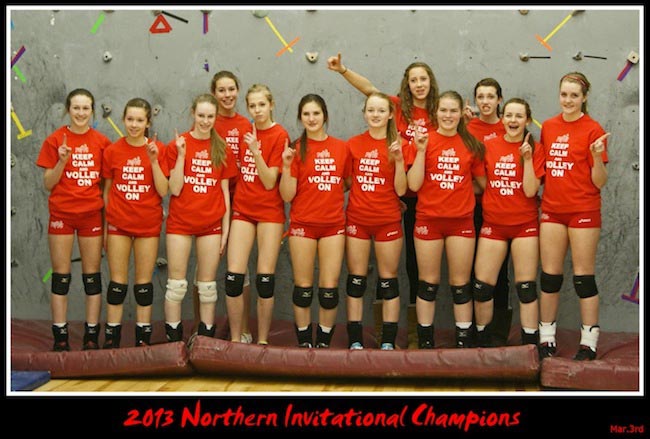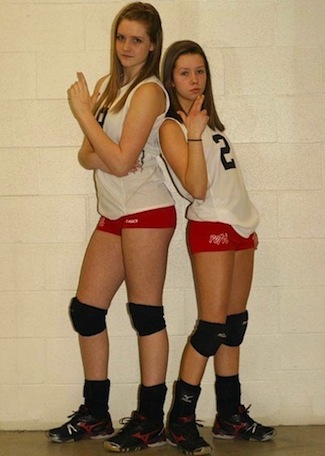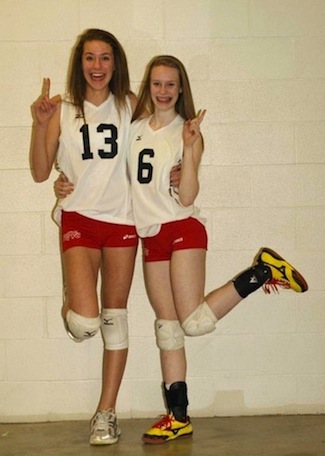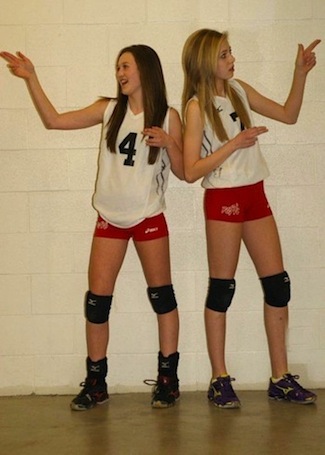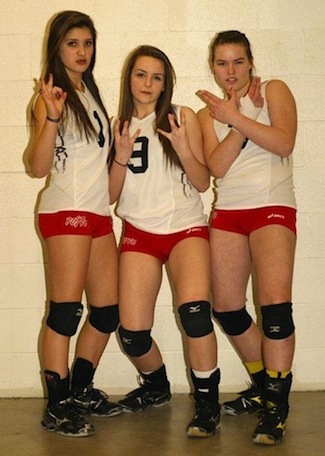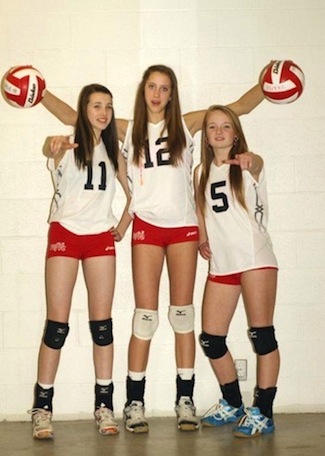 14U Kodiaks - Paul at the Northern Invitational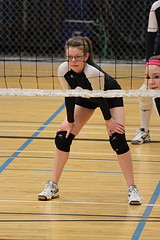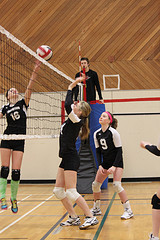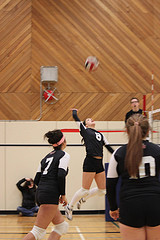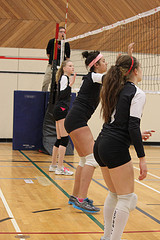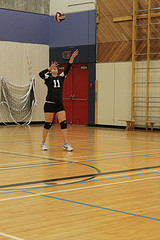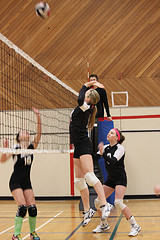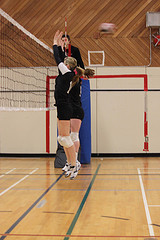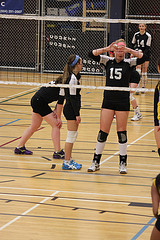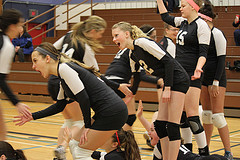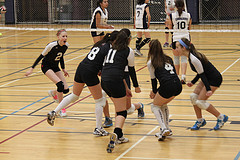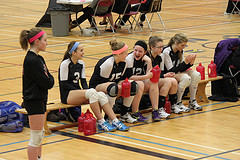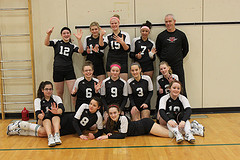 Bears League at UNBC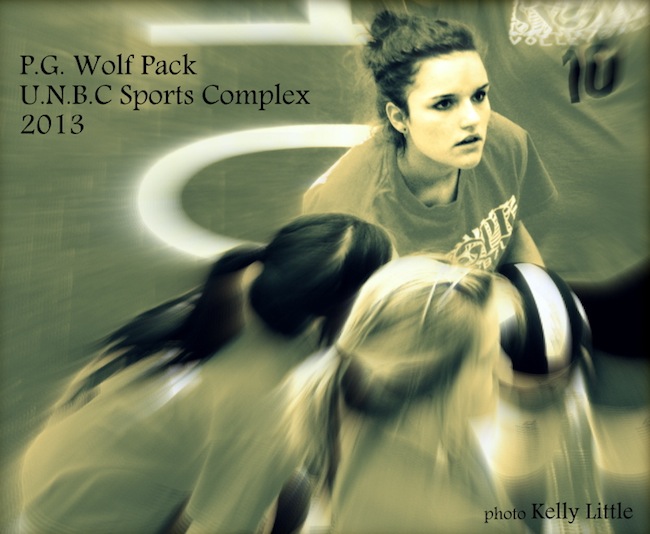 Kallie Barker surrounded by her WolfPack teammates.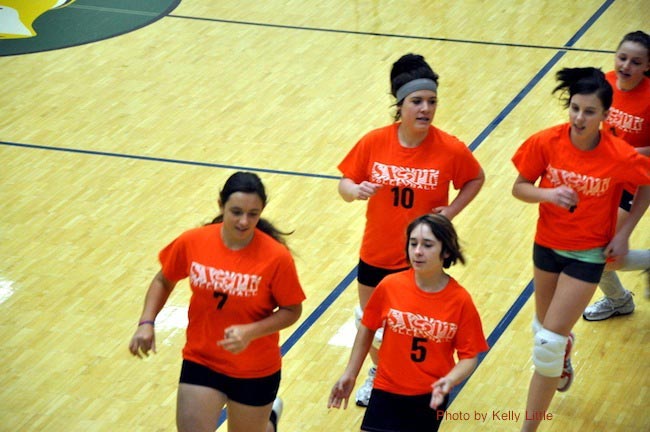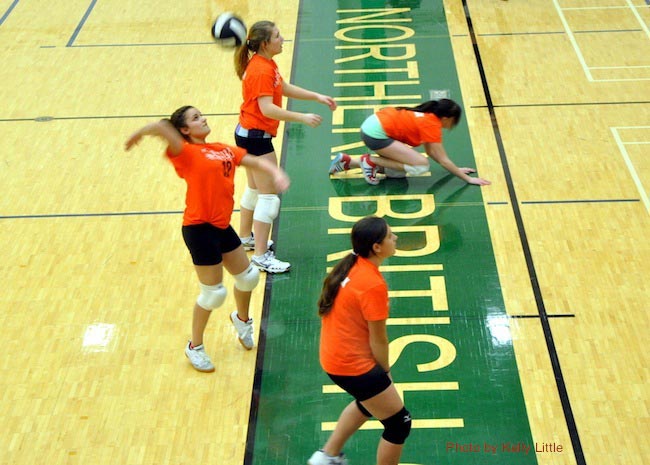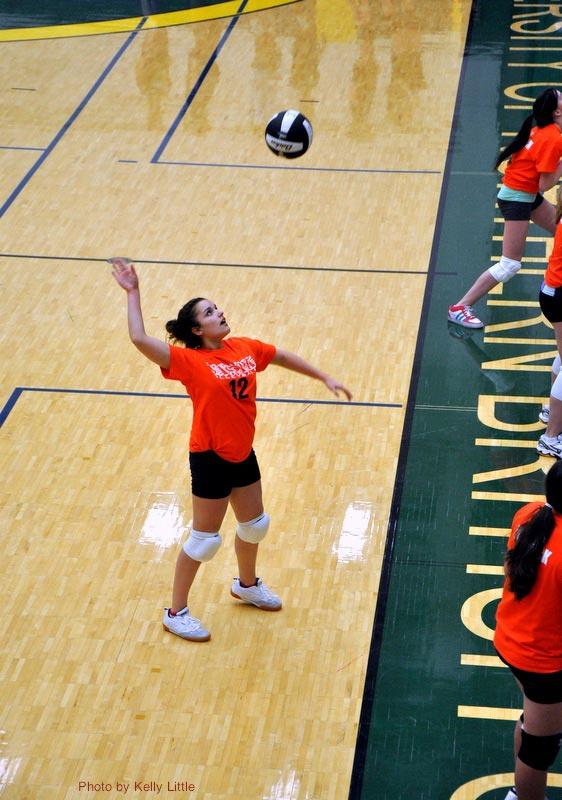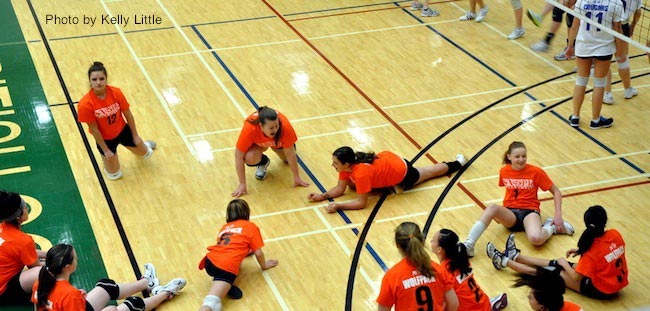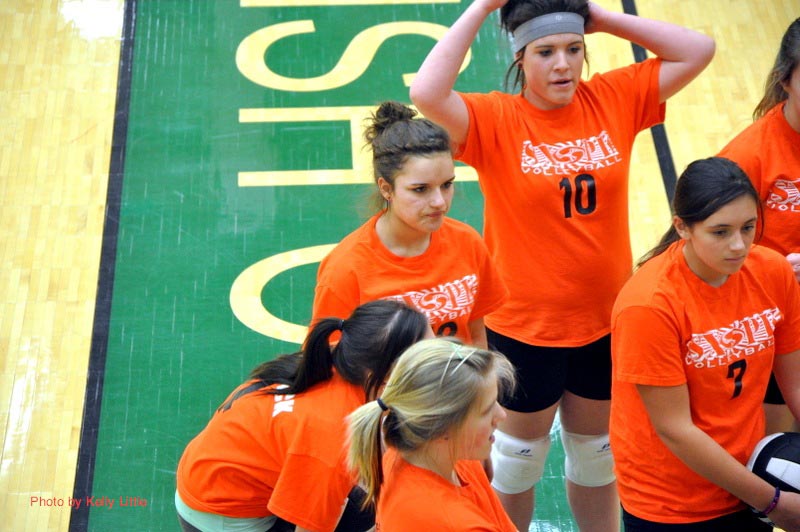 If you have photos you would like to see on our site, please email them to pgyvc@shaw.ca.
KODIAK GIRLS MAKING AN IMPACT IN ACAC

From left to right: Morgan Reid, Mackenzie Bouchard, Jordan Drezet.
When the Grande Prairie Wolves visited Edmonton to play the Concordia Thunder on January 18, three Kodiak alumni were on the court in Alberta Colleges Athletic Conference action. The Wolves, ranked 15th in the country, won both matches. The Thunder, who are a relatively new program and only joined the ACAC in 2010, are still looking for their first win of the season. Mackenzie Bouchard has been a bright light for the Thunder playing in 50 sets so far this season and recording 149 digs. Up in GP, Morgan Reid continues to improve in her sophomore season averaging .7 kills per set while Jordan Drezet is having another solid year from the service line, leading the ACAC with 36 aces.
Concordia wraps up the regular season against the 4-14 Augustana Vikings. Grande Prairie hosts #3 Grant MacEwan.
Mitch Duthie named PACWEST player of the week
Mitchell Duthie is in his 1st year at the College of the Rockies and the PACWEST. He is a 6'6" Right Side player from Prince George, B.C. With no Post-Secondary volleyball in Prince George, Duthie found his way to Cranbrook where he's decided to start his PACWEST Career. In their first home stand of the season, Duthie was instrumental in the Avs weekend sweep over CBC. Duthie led the Avs offensively to two consecutive 3-0 sweeps over the Bearcats. He was a physical presence in both matches, continually putting balls away and putting up a large wall for the Avalanche to play defense behind. His domination at the net resulted in some timely kills including the match winning kill on Saturday in a 30-28 hard fought set. He finished the weekend with 21 kills including 35% kill efficiency for the Avs.