15U Boys win Okanagan Super Series
April 1, 2012. The playoff round at the 15U Boys Okanagan Super Series was played on April Fools Day, but Joel Uy's 15U Kodiaks proved that they are no joke. The Kodiaks ended Saturday in third place in their pool but started to turn things around Saturday by knocking off the Eagles in their quarterfinal 25-21, 18-25, 17-15. After upsetting host Kelowna Kevlar Kids 25-18, 21-25, 15-13 in the semifinals, the boys swept Apex Crush in straight sets 25-23, 25-12 to claim PGYVC's second Super Series win of the 2012 season.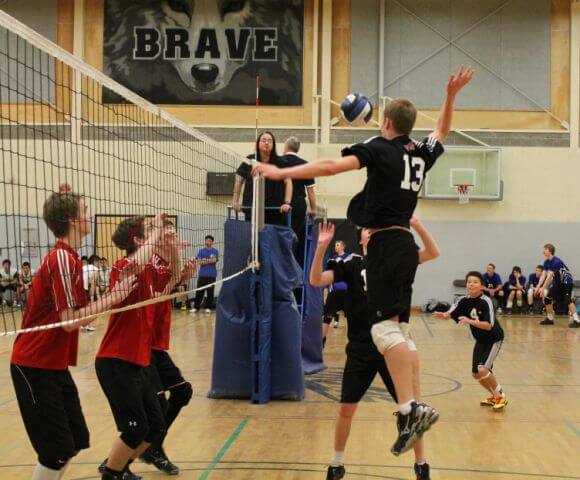 Congrats to head coach Joel Uy, assistant coach Linden Smith and all of the athletes.
More Photos!