18U TEAMS OFF TO CALGARY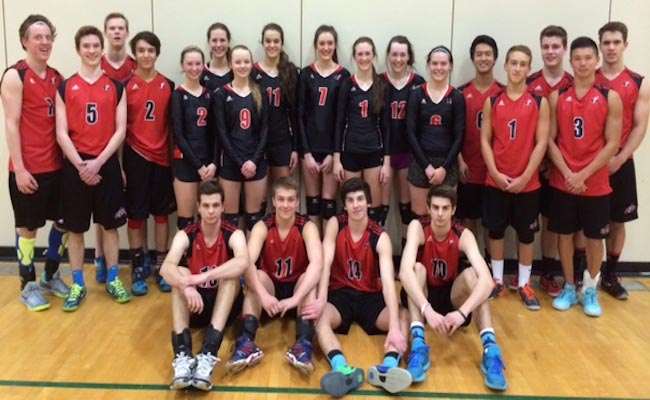 The 18U Boys Kodiaks and 18U Girls Kodiaks Red held their last practices before they head to the Canadian Open Championships in Calgary. After a short workout the teams played a modified match on a 2.24m net. The boys were required to attack from the back row only but were allowed to block as normal. The girls led the first set until a huge block at 23-22 by the boys. The boys prevailed 26-24 and then followed with a 25-14 win.
Prior to the match Brandon Chow entertained the teams with his own trivia game, "How Well Do You Know Brando?". The winner of the game was Ethan Donison, who won the privilege of giving Brandon a new hair cut prior to nationals.